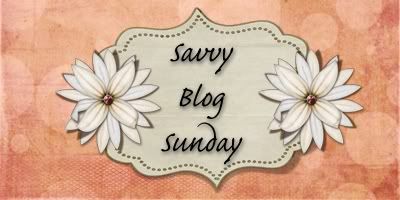 Blogging can be hard work.  I have been writing on various sources on the internet for quite a long time, but I know that I have still been dealing with some new issues when I finally decided to start blogging seriously in November of 2011.  I still come across things that drive me crazy or "up the wall" as they say in Georgia.  No one tells you when you begin just how much time and effort go into maintaining a blog that keeps a steady fan base.  Blogging takes a lot of patience, and this post is to hopefully help you keep on keeping on!
Whenever I start to feel the dreaded "Blogging Burn Out" I drop everything I am doing and walk away from the computer.  For me, I've learned that Blogging Burn Outs can lead to a daily funk that I really do not want to be in.  Sometimes it's because I feel overwhelmed by all the reviews I have to do, due-dates passing, too many events scheduled, or just bumps in the road.  It doesn't matter how important a job is, when you remember you have to take care of YOU first.  If you are getting down and feeling over-stressed, your work will suffer.  Whether it be going outside for some fresh air, grabbing a healthy snack, counting to 10, reading a book, or just staring at the wall – do it for a good ten minutes and then see if you come back feeling refreshed.  I tend to find inspiration when I just take a break from time to time as well.  That giveaway or review that you are working on can and will wait ten minutes for you, trust me.  Some are still waiting for me right now, and they are just fine where they are!
Don't get me wrong – when you set a deadline always try to live up to your word or at least let the sponsor know you may be late, but don't overwork yourself to the point that you get depressed or just feel like giving up all together.  There is nothing wrong with taking a much-needed break (you are a blogger, trust me, you need it).
For those bloggers ready to just throw in the towel and give up – I will offer you some advice I received that I found to be very helpful in my blogging career so far.  If you feel like quitting, wait it out and give it a month before you make any rash decisions.  If after that one month is up you still feel like you are ready to quit, then by all means find what makes you truly happy.  The hard part I've noticed with bloggers that give up too early is that they begin to lose their fan base, and have a very hard time coming back to it.  Try to give yourself a 30 day window if you feel like quitting, that way you know you made the right decision and you won't have to worry about "what-ifs".
Ideas for the Unmotivated or Overworked Blogger
1)  Take a week off – Post in a Support Forum or Blogging Group on Facebook asking for guest posts due by a certain week (remember to give them a good couple week's notice prior to asking so they have time to write your post), that way you can schedule posts each day to keep content flowing AND still take a much needed break from blogging.  If you pre-schedule posts, you don't even have to think about it twice.  This can help refresh your blogging juju, and you will feel much better when you return.
While you take the week off, you can brainstorm some ideas that you'd like to blog about later.  It could be what is happening around you or maybe a family story that popped into your head – write your ideas down so that once you return from your hiatus – Bam content is ready!
2)  Join a Blogging Support Group – There are several on Facebook.  I am part of a great group named The Newbie Blog Hop and I cannot tell you how much that group has helped me with the work that I do daily on this blog.  There have been times when I wanted to not only stop writing, but run out of the house like a crazy woman because I was just so overwhelmed.  This group has helped me not take blogging TOO seriously, and are always there to answer questions.  I enjoy just being part of a "team" again, and that feeling can definitely be a driving force behind my blog on days that I just do not feel like touching it.
3)  For those that work, don't think about blogging at work.  If you get ideas or remember something, jot it down, but let it leave your mind for at least the time you are out of the house.  If you take blogging with you to work, It may start to feel like work as well if you do it around the clock.  It's good to have a separation between Work and Blogging.  Outside is your freedom, take in the fresh air….
4)  For those that stay at home (like myself).  The computer is always there staring you right in the face, the ease of use is almost a BAD thing these days.  I stay glued to mine pretty much 24/7.  Talk a walk outside.  If you do not have anywhere to walk, sit on a doorstep, get some fresh air.  Relax, DON'T think about blogging for at least 10 minutes – the blogging world WILL wait for you to return, I promise!  If you are under intense pressure, watch a funny movie…have some ice cold water, grab a healthy snack, and just count to 10.  You can do it!  If you need a second break, take it.  Take as many as you need – take a whole day or a whole week even (as mentioned earlier).  If you are going to miss a deadline, just write the sponsor a quick note – most are usually willing to work with you on deadlines.
What advice would YOU offer the over-stressed blogger?  
Related posts: